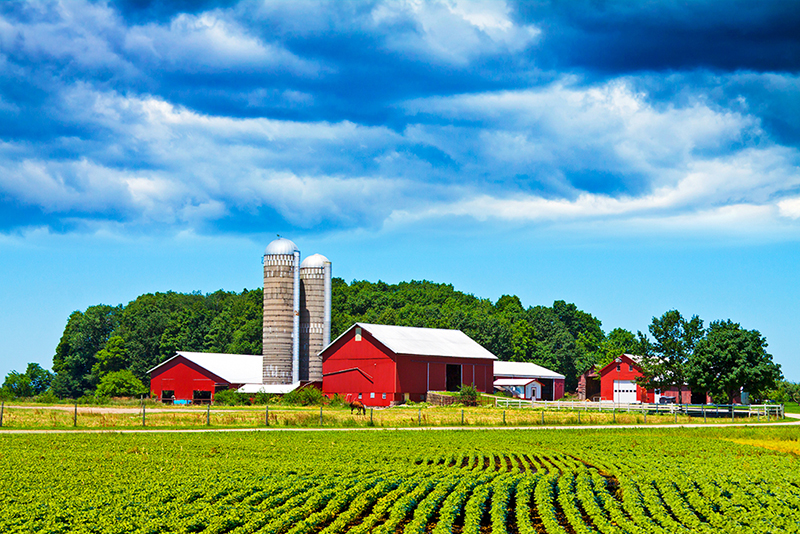 Back in 1888 our first policyholders were farmers and the tradition of protecting farms from loss continues today.  We provide coverage for Farmowners and other Farm Property in Pennsylvania, Virginia, and North Carolina.  Our farm policies are tailored to the needs of the particular policyholder and generally provide coverage for the home, personal property, barns and outbuildings, farm machinery, livestock, and other property on the farm.  We also provide liability protection which pays for damages due to bodily injury or property damage to others. 
Your Auto and Farmowner policies provide some liability coverage for bodily injury and protection damage in the event of an accident, but often a claim can exceed the coverage provided by these policies.
A Lititz Mutual Farm Umbrella Policy provides $1,000,000 in additional liability limits above your auto and farmowner policies; in most cases for less than a dollar a day! A Lititz Mutual Farm Umbrella insurance policy is a high value product for little cost, especially when considering the security and protection it provides.